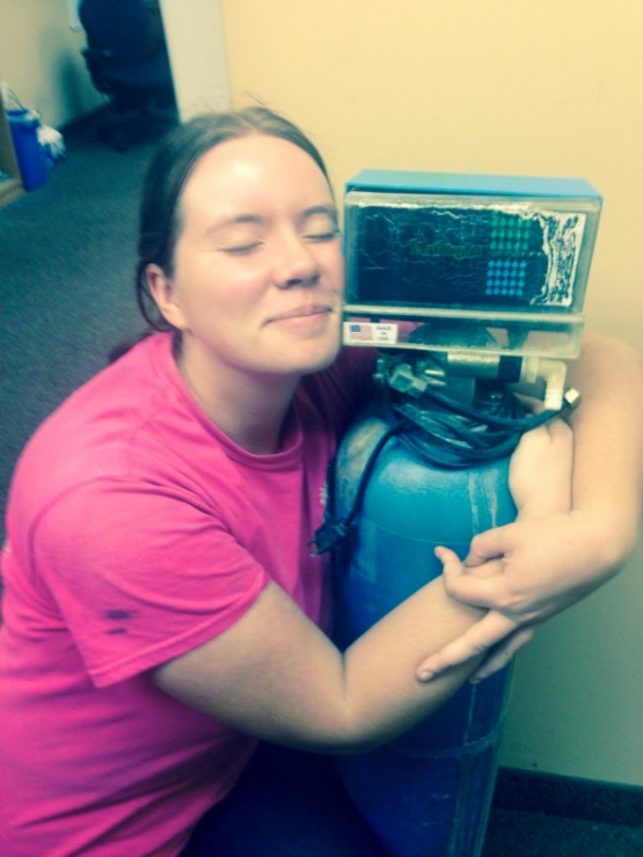 Saying goodbye to any old friend is hard–even if it's an inanimate object.
Replacing a major appliance in your home is a big decision. Your hot water heater, your air conditioner, your furnace, these are all appliances you invest a lot of money into so that they will last for a long time. You hope that for the duration you are in your home you will never need to say goodbye to any of these big-ticket items.
When they do break down, it can be a tough pill to swallow because finding a replacement takes some research, and some money. Finding a new water softener is no exception. Many of our customers will consider several different water treatment options before choosing the water softener (and the water treatment company) that is the best fit for them.
Similar to an energy-efficient furnace, having a more efficient water softener can actually save you money and can be a great investment in your home. Soft water protects your plumbing and other household appliances. Also, newer style softeners will regenerate less often, saving you money on both salt and water. Many of our customers will call us after purchasing a new softener because they are concerned about the dramatically lower amount of salt they now use. If you are using more than 80 pounds of salt per month and you have a household size of five people or fewer, you should look into getting a new softener. Within a couple of years your new softener can likely pay for itself in salt and water savings. Plus, you know your hot water heater will be protected — and that is something you definitely don't want to be replacing on a regular basis.
If you would like a personalized quote for choosing the most efficient softener for your home, you can call Peterson Salt & Water Treatment located in Hopkins, MN today at: 952-929-0422