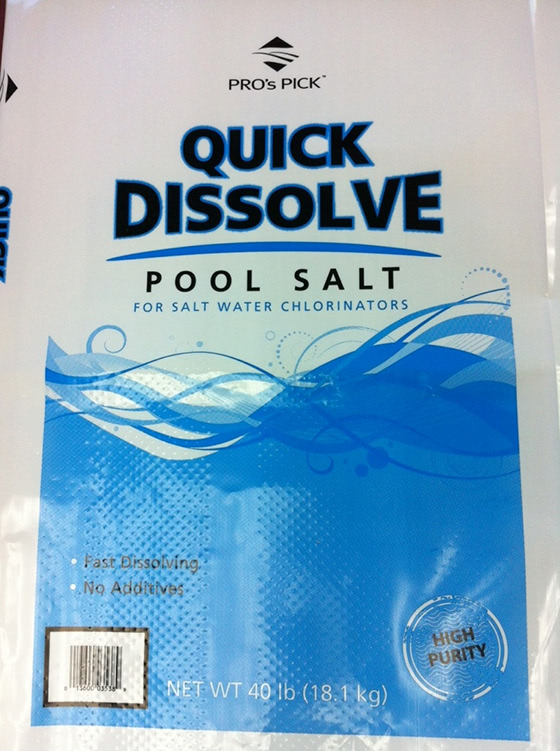 Peterson Salt and Water Treatment is now offering pool salt!
Quick Dissolve pool salt, now available at Peterson Salt, is a great product for anyone who has a pool with a salt water chlorinator. With Quick Dissolve pool salt you will save time sanitizing your pool so that you can have more time to swim.
This all-natural pool salt will dissolve in just 3-5 minutes with no agitation necessary! Quick Dissolve pool salt is available in a 40LB bag with two handles, making it easier to carry and a great product for home or commercial use.
The next time you are ordering salt for your water softener from Peterson Salt and Water Treatment, ask about adding a few bags of pool salt to your order. There is no charge for delivery and, just like with our softener salt delivery program, we will carry the pool salt into your home and stack it wherever you like.
To learn more about Quick Dissolve pool salt, call Peterson Salt today at: 952-929-0422