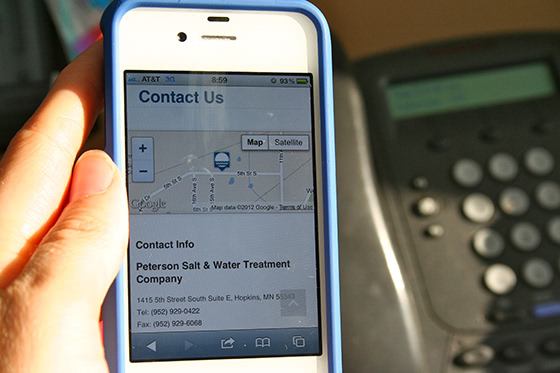 Ordering salt for your water softener is even easier now! At Peterson Salt and Water Treatment you can now use any mobile device to place your order online. Just go to petersonsalt.com and our new mobile Web site will format to fit the screen of your phone, iPad, or any other device. From our mobile site, you then click on the "order salt" button and our simple order form will walk you through the ordering process.
We want to make ordering salt as convenient as it can be for our customers because we realize that you may not think about salt every day of the week like we do. In fact, the salt in your water softener is probably one of the last things on your mind.
So, when you place your next order make sure to ask about our KeepFill program. With the KeepFill program, you can let Peterson Salt keep track of your deliveries for you and when it is time for more salt, we will call you to arrange a delivery.