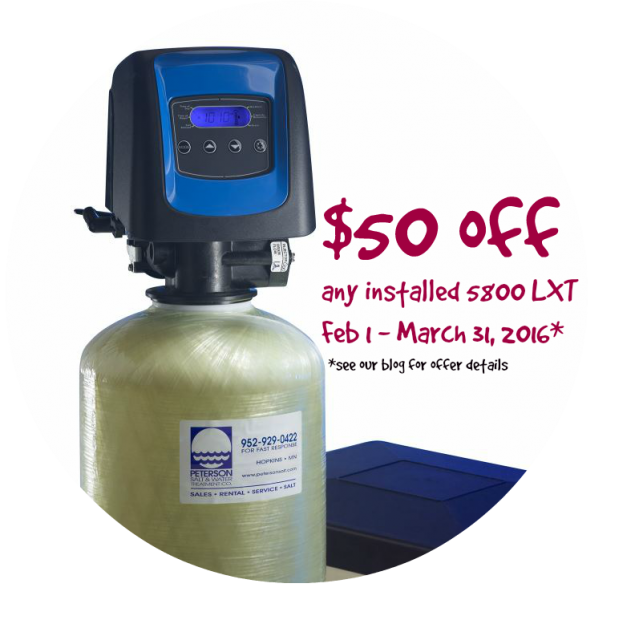 If you are in the market for a new water softener for your home, you should consider one of Pentair's newest valves, the Fleck 5800 LXT.
The Fleck 5800LXT is a great new residential valve from Pentair that offers the durability and reliability of the well-known Fleck 5600 model, but at a slightly lower price point to the consumer.
For the months of February and March, Peterson Salt & Water Treatment will be offering a discount to homeowners who choose the 5800 water softener as a way of promoting this new Fleck valve.
Fleck 5800 LXT Fast Facts!
– Built with high capacity resin
– Continuous flow rate of 21 gpm
– Soft water refill for a cleaner brine tank
– Variable reserve capacity for optimum efficiency, lower salt usage
– One touch regeneration
– Easy to read LED display showing gallons remaining
TERMS AND CONDITIONS: This offer is good on sales made between February 1 – March 31, 2016. This offer is good for any size capacity Fleck 5800LXT. This offer cannot be applied to previous sales. This offer can only be applied to equipment installed by Peterson Salt & Water Treatment, pick ups at our shop are not eligible.