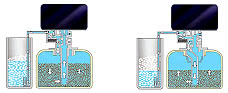 If you live in Edina, MN and need a water softener contractor, call Peterson Salt & Water Treatment today to learn all about your home water treatment needs; both now and in the future. We have been in the soft water business for almost 25 years now and have an A-rating on Angie's List. Peterson Salt will help you understand how a water softener works and the benefits soft water can provide. We strive to earn your trust and respect so you can rely on us as the sole provider for your water treatment needs in the Minneapolis Metro area. Our policy is to give you all of the tools you need to make an informed decision about what is best for your home.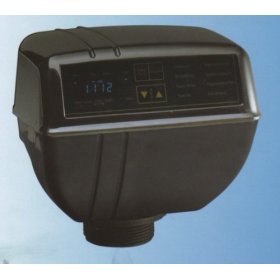 One of our favorite water softeners is the 6700 Upflow. This system is a high-efficiency water softener that utilizes counter-current regeneration, which allows the water leaving the resin tank to pass through the most highly conditioned zone in the ion-exchange bed. This ensures maximum efficiency and consistent conditioned water quality. Efficient water conditioners will save you money, and help the environment. With all of our equipment, including the 6700 Upflow, we complete our installations according to the manufacturer's specifications to ensure that the softener operates at its highest efficiency, giving you many years of enjoyable, soft water.
Do you need a water softener repair? Let our experienced technicians determine how to restore soft water to your home. Our staff can do an inexpensive water hardness test to check the performance of your equipment. To schedule a home visit, call our office today and we will send one of our expert technicians to your home within 48 hours.
For your free consultation, contact Peterson Salt & Water Treatment and you will get a taste of the personalized service you can expect from our company – along with a water hardness test at no cost to you! We welcome the chance to make you a lifelong customer whether you need a new water softener, repair or a salt delivery. Call 952-929-0422 today to see how you can improve the quality of water in your home.