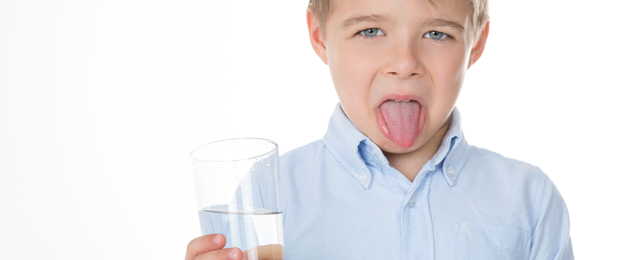 There may be such a thing as drinking water that's too clean. Just ask the residents of Brooklyn Center, Minnesota, who are experiencing a water crisis with their newly implemented treatment plant.
The Star Tribune recently posted an article about the panic sweeping through Brooklyn Center. Ever since the plant debuted last spring, people have been facing "icky water"—a temporary issue regarded by officials as a transitional result.
Some residents are refusing to use tap water because they are concerned it's unsafe; claiming it reeks of bleach and chlorine when they're cooking and bathing. The new water has withered their plants, sickened their pets and caused new skin irritation problems—all new issues they're chalking up to the 'breakpoint chlorination' methods put to use last spring. The issue has made some so uneasy that they've decided to pay an arm and a leg for whole-house filtration, while others are stocking up on bottled water and using it to brush their teeth every morning.
Sate officials and a team of health experts insist that the chemical condition of Brooklyn Center's new water is safe. Regardless, the City Council is still in disputing whether or not they should revert to the city's current disinfection methods. Currently, they're waiting on the results of a city-wide water survey and will be running more tests in the upcoming months, The Star Tribune said.
At Peterson Salt & Water Treatment, we believe everyone should have access to the kind of water they can rely on. You have the power to control your water, and we're here to help you get it at a fair price.
If you're concerned about your water, we have multiple options for homeowners to consider. Call our office, e-mail us or visit our website to learn about the multiple ways you can get the water you want.
To read the article more about the Brooklyn Center water problem, click here: http://strib.mn/2lotB9n