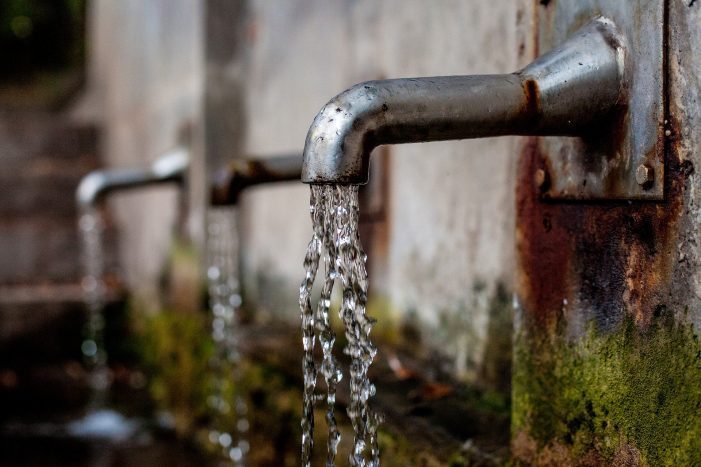 There is nothing better than taking a drink of cold water when you're thirsty—except for maybe a hot shower after a long day at work—or being able to carry out crucial daily tasks, like cooking and cleaning.
Unfortunately, there are millions of people in extreme poverty who don't have access to these basic luxuries. To promote sustainability and raise awareness for those facing water contamination crises, the United Nations declared March 22nd "World Water Day" over 20 years ago.
So what can you do to help? Join us in our effort to minimize water waste today! Try out these six easy water-saving tricks:
1. Find out your water footprint.
Use the water footprint calculator to assess your own water footprint. Learning your footprint will make you more aware of how much water you are actually using and where you should focus your energy to improve your water consumption.
2. Pick dry-soil, "kill-proof" houseplants.
Houseplants are hard enough to keep alive as they are. So why not choose a plant that needs minimal-watering?
The next time you're at the plant nursery, avoid the water-guzzling plants that thrive in humidity and require frequent misting. Instead, choose an arrangement of trendy succulents or a low-maintenance snake plant (which only needs watering once every 2-3 weeks!). These plants require little to no fuss. Soon, your home will be beautiful, and tedious plant-sitting will be one less thing to remember.
3. Do chore day right: re-use your laundry machine water.
This clever water conservation tip actually comes from a National Geographic blog. Follow the below instructions to get clean clothes and clean floors in one fell swoop:
Before washing a large load of laundry

, put the drainage hose from the washing machine inside a bucket

Let the used washing machine water

fill the bucket

Use that soapy grey water to

mop your floors
According to the original post, this economical water recycling will save you about 4 gallons of water each time you do it. Woo-hoo!
FYI: You can try this recycling method on other things, too. Try feeding your nutrient-rich fish tank water to your plants when it's time for a tank cleaning!
4. Find a great water bottle to use every day.
Think about how many times you have gone out to a restaurant and ordered a glass of water out of habit. Do you drink it, or does it sit on the table untouched throughout your meal?
We all do this more than we should, but having a water bottle on-the-go is a fantastic remedy. Water bottles are conveniently portable, free to refill, and serve as a great reminder to stay hydrated during the day.  Furthermore, they'll keep you from pouring full glasses of precious water down the drain.
Just remember: DO NOT re-fill flimsy plastic bottled waters that are intended for one-time use. Always choose a sturdy, reusable, BPA-free container.
5. Quit washing your hair when you don't need to.
If you wake up in the morning with oily roots and flat bed head, resist the urge to wash your hair.
Washing your hair too frequently (i.e. every day) can actually be hard on your hair, since it strips the essential, natural oils from your locks. Excessive washing leads to increased oil production and dry, dull, static-driven frizz—which is especially bad during cold, dry weather. Save water, give your hair instant volume with half the time and effort, and enjoy sleeping in— this life hack is genius!
6. Get those annoying plumbing issues resolved.
What keeps you up at night? If it's a leaky faucet or a trouble-prone appliance, it is best to get it fixed ASAP.
If your water softener, dishwasher or washing machine needs replacing, ask the supplier if there's a high-efficiency unit they recommend. Doing this will not only save our planet from unnecessary water usage, it will save you money on your utility bill.
So there you have it! Using these five tricks is the first step to save water. Happy World Water Day from all of us at Peterson Salt!