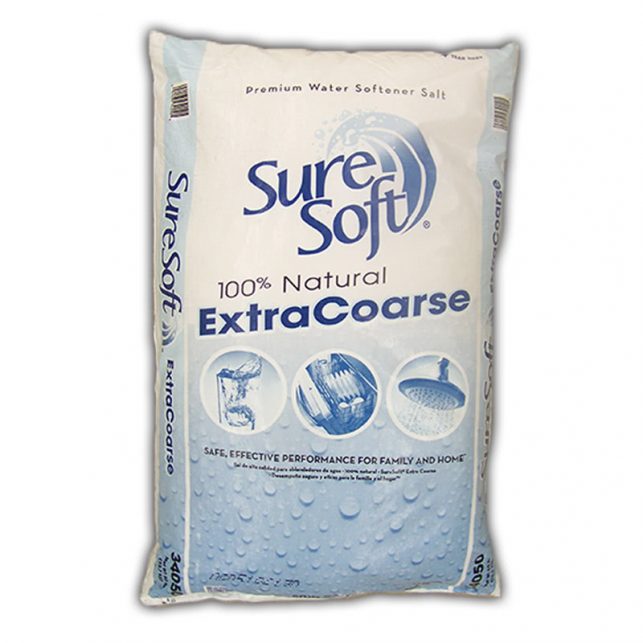 Well, folks, it appears as though we've decided to clean up our act with this one…
Sure Soft Solar Salt: high purity salt crystals without the additives
Your brine tank takes on quite a beating through its lifetime. And let's face it: it's not the prettiest thing to look at after years of use. If you want a convenient way to stay clean without the extra time and effort, you are going to love this new salt.
Made with high-purity salt crystals and no additives, this solar salt is 100 percent natural. Not only does the salt look brighter and whiter in appearance,  it also helps keep your brine tank nice and 
clean

.
Extra Coarse Sure Soft Solar Salt: Fast Facts
100% natural salt
Helps eliminate brine tank clean-out
Keeps your softener clean and trouble-free
Effective and economical salt
Available in 40 LB bags
Treat your tank to some T.L.C.
Looking to buy now? Order online or call our office at (952) 929-0422