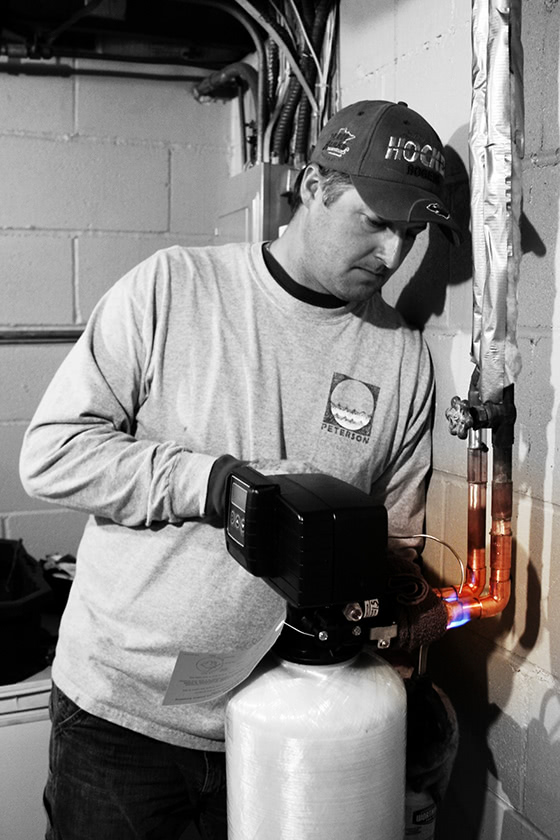 Installation in Brooklyn Center, MN. December 2010.
Did you know that residents of Minneapolis have naturally soft water because it comes directly from the Mississippi River? For the rest of us however, whether we live one block north of the city in Brooklyn Center, or hundreds of blocks west in Wayata we're battling hard water. In the suburbs we fight every day with spots on our dishes and soap that just won't lather.
Homeowners, this year make it your resolution to get yourself a water softener that will fix these problems. Call Peterson Salt & Water Treatment today and ask about our special offer on our most popular water softener: The FLECK 5600 SXT.
FEATURES OF OUR BEST SELLING UNIT:
–Metered system that regenerates based on water usage, for optimum efficiency
–Easy-to-read LED screen that displays the time of day and countdown to next regeneration
–Various sizes available to fit any size home, whether you have a 1-bedroom townhome or 5-bedroom rambler
Call before January 31 and get free salt with your installation when you mention this offer: 952-929-0422