In the ages of the Internet, online review websites are King of the Hill.
We know how much customers value referrals, and so we wanted to make it a little bit easier for our potential customers to read real reviews from our current customers.
We aren't just going to pick and chose which reviews to show you, either. We are going to give you a list of review sites where you can find our company and read up-to-date reviews from real people we've serviced.
Without further adieu, here is the list:
1. Angie's List 

2. Google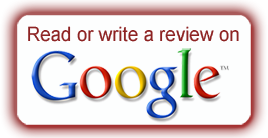 3. Yelp
Check out Peterson Salt & Water Treatment Co. on Yelp


4. Glass Door
We hope you enjoy scoping out Peterson Salt on these review websites. Remember that we are always appreciative of your feedback and would love to hear what you have to say. Be sure to check out our reviews page for more of our customers' opinions.
We encourage our customers to continue using these review sites, but feel free to send us an e-mail at sales@petersonsalt.com or submit feedback using the form on our review page.
As always, we look forward to hearing from you!