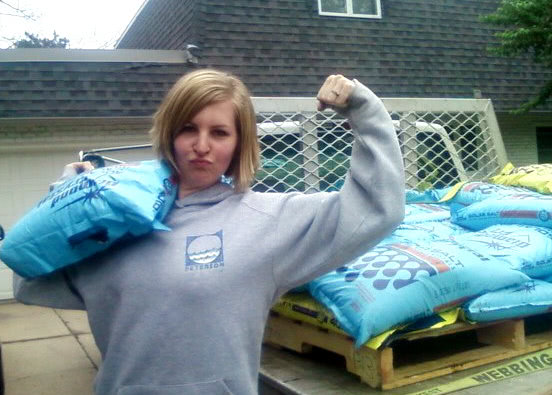 Peterson Salt & Water Treatment has some big changes coming up. We will soon be moving from our storefront in Minnetonka to a new location with more room for our expanding office.
Right now we are considering offices in the following locations: St. Louis Park, Golden Valley, Plymouth and Hopkins. Our new location will help us to better serve our residential and commercial customers, but you still might be asking yourself: How will this affect my service? Will I still be in Peterson Salt's delivery zone? We would like to reassure you that our services are staying the same, in fact, we may be adding a few new sales depending on where we move to.
The "big move" is scheduled to take place in early November. Until then, here are some answers to questions you may have about the upcoming changes:
What Stays the Same?
1.      Our current phone number, fax number, and email addresses will remain the same.
2.      Our delivery zone will be the same as it has always been. Whether you're a commercial customer in a southern suburb like Edina, Bloomington, Burnsville, Savage, Inver Grove Heights, Chaska or Richfield, or you live in a northern suburb like Osseo, Champlin, Anoka, Plymouth, Maple Grove, Fridley, Robbinsdale or Coon Rapids, you should expect your current delivery services to remain the same. As a general rule, we will travel to anywhere within a 45 minute radius of our shop in Minnetonka. We go as far south as Jordan, as far north as Blaine, as far west as Young America and as far east as Oakdale.
3.      Residents of Hopkins, Minnetonka, and St. Louis Park are already familiar with our Saturday Salt Sale, and they'll be happy to know that this service will continue.
4.      Maple Grove residents have their own salt sale on Thursday afternoons, and this will continue as well!
5.      We will continue to offer the same services including water hardness testing, softener repair and maintenance, and new softener installation. We will continue our free delivery service to all cities including Plymouth, Eden Prairie, Brooklyn Center, Fridley, Roseville, Inver Grove Heights, Apple Valley, and everywhere in between!
What Will Change?
1.      Our physical address will change once we move. If you use an online billing program to pay your invoices, make sure that you update our address in your billing program so that your payments go to the right place.
2.      Because our new location will locate us closer to a different set of customers, it is possible we may be offering a new salt sale for residents of the city we move to.
At Peterson Salt & Water Treatment we are committed to providing top customer service along with competitive prices. If you have any questions about our new location, or if you'd like to place an order for salt delivery, give us a call at 952 929 0422 or email us at sales@petersonsalt.com. Also, be sure to check out our blog in the coming months as we announce more exciting changes!