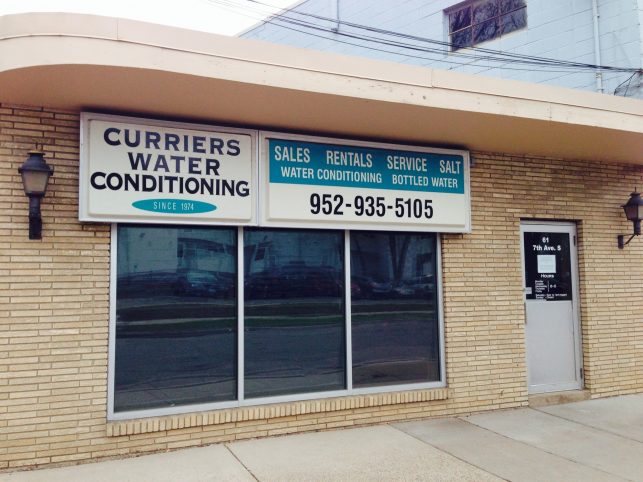 After more than 40 years of serving the Hopkins Community the windows are now dark in a familiar little shop just south of downtown.
After a change in ownership in 2012, Currier's Water Conditioning has officially closed the doors to its Hopkins location as of March 25, 2016.
For many years, we knew Larry Currier, the original owner of Currier's Water. We greatly respected him as a fair businessman and an excellent service technician. As we are sure many Hopkins residents agree, it is sad to see the lights go dark at this local shop. We were always friendly with the owners of Currier's and we will truly miss having them as a local competitor.
We wish Currier's employees the best during this time, and we are excited to see what the future holds for this quaint little space on 7th Ave South.
The word on the street is that the Currier's business was bought out by a bigger business. Although we have no confirmation of this, the event does bring up a crucial point that we must remember as a small business: we are the little guys of this industry.
It is in scenarios like these that we are reminded of how very blessed we are to have loyal customers like you. These are real possibilities that can happen to any small business, and it can be difficult to swallow the fact that this could happen to any of us.
We love our business; we love maintaining genuine interaction with our clients; we love what we do. We are extremely grateful for the opportunities our local supporters give us.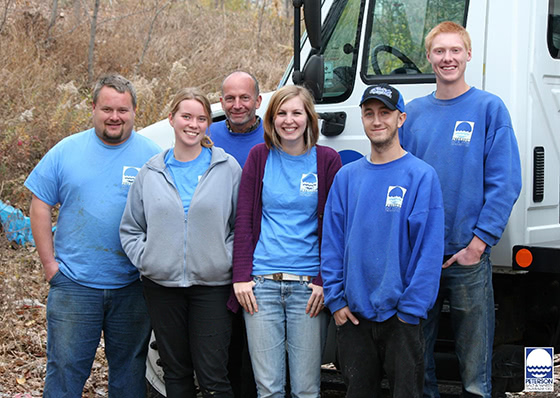 So, thank you for letting us continue to keep doing what we love to do. Thank you for having faith in us as your supplier, and thank you for keeping small businesses like Peterson Salt alive.
Thank you for keeping this small, family-operated business alive — we would not be here without you!