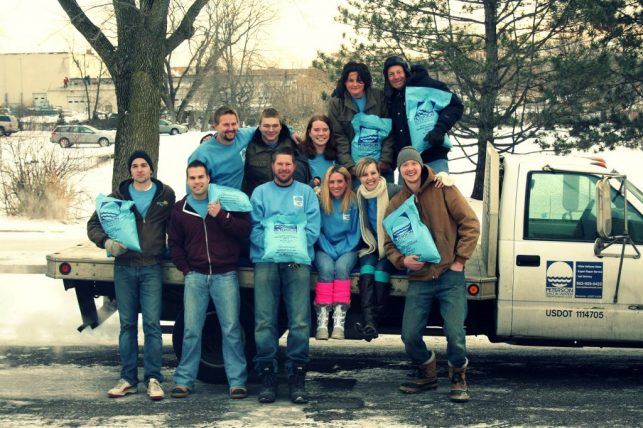 It can be easy to get caught up in the fast-paced excitement of holidays and meeting holiday timelines. In Minnesota weather, we need to be especially attentive to how fast we're moving.
Remember: your safety is worth slowing down for!
As a company that sends out delivery trucks on slippery winter roads every day, we would like to take this opportunity to remind our customers to drive safely as they travel this holiday season.
Please allow yourself extra time to get to your destination and put extra space between your vehicle and the car in front of you so that you have more stopping distance. We always tell our drivers that arriving safely is more important than arriving on time, and we hope our customers will do that same for themselves.
Peterson Salt's holiday schedule will be as follows: 
Thursday, December 24: closed at Noon
Friday, December 25: closed all day
Friday, January 1: closed all day
Stay safe and savor the Norman Rockwell vibes permeating throughout Minnesnowta's loveliest season.
From our family to yours,
HAPPY HOLIDAYS!!!